#DETTOLSALUTES
Dettol salutes the protectors, who have taken extraordinary action during these challenging times. Their stories are a source of hope and inspiration to the entire nation.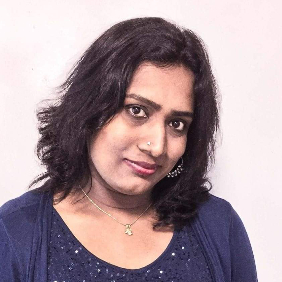 Madhumitha
Madhumitha Gomathinayagam, a resident of Chennai, is India's first transgender HR professional who has been fighting the pandemic since it's outset in March. From creating awareness on the importance of wearing masks to providing grocery kits to differently abled people, people who are bedridden, cancer patients, transgenders, senior citizens and abandoned women — she has been doing it all herself. Risking her life everyday to serve people, Madhumitha reaches out to pregnant women with nutritional meals, to less privileged women with sanitary pads and to children with books and stationary. She has not stopped for a day to rest and continues her battle against hunger caused by this raging pandemic.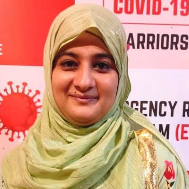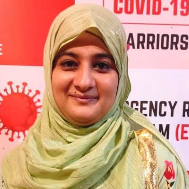 Zahra Ali
Zahra Ali Akthar, has been a helpline volunteer at Mercy Mission and a member of Project Smile Trust, dealing with COVID-19-related emergencies in Bengaluru, since June 2020. Zahra has been answering over 300 calls per day from family members of patients or COVID-19 patients themselves who are gasping for breath. Equipped with a notepad and a laptop, the 37-year-old quickly jots down their details and patches them through to the right resources. The mother of three young children gets her strength from her kids who often try to help her out by taking down details. With a less than 15 minute break for meals, she is available day and night to recieve calls and help people in need.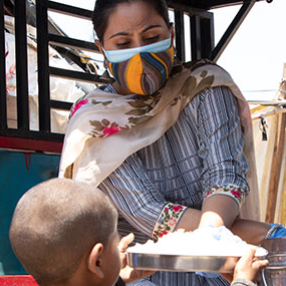 Amreen Farooq
Amreen Farooq, a resident of Delhi, has been spending no less than 18 hours a day reaching out to people who need help. She began by distributing ration and cooked meals to the underprivileged. She has distributed ration among 500 families and has been providing 1400 cooked meals, everyday, for months. Realising the issues faced by homeless women and women living in low income areas, Amreen started providing sanitation kits to them, which include masks and sanitary napkins. Additionally, she provides milk substitutes for babies in such underprivileged families. At a time when relatives of patients, desperate to save their family members, were falling into the traps of fraudsters selling oxygen, Amreen and her group of volunteers are verifying every oxygen cylinder lead that they hear of.
adflnijfnldkansdjlaihfilariagnlskjfnljfngnlandvknvlkjfngjknljbhjbghbjgbabsbgbhbalbfjbjbgjbjsbbfsbbjhfdhjhsljdfhlsdhfuishdufihuisdhfuisdhfuisdhfuisdhfuihdsfuihdfuihsduifhuishdfuhauifhsdliuhiusdhafuiohfuaghogpuifhjshfhshdfluihufhshdfhsudfhsudlfhjshdlu